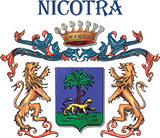 Nicotra Business Development Ltd.
---
Coming together is a beginning, staying together is progress, working together is success. "Henry Ford
---
If you work only for the money, you'll never make it, but if you love what you do and if you always put the customer first, success will be yours. "Ray Kroc
WHO WE ARE
---
NICOTRA BUSINESS DEVELOPMENT Ltd. is a company that originates from the professional experience of its members who have been providing advice and assistance to P.M.I. for over 40 years. in the field of: European, National and Regional subsidized loans, Structured and innovative finance, Assistance and consultancy for Internationalization Projects and Programs, Strategic Consultancy. In all these years of activity, the Members have made a constructive and programmatic contribution to the Small and Medium Enterprises, a leading and driving sector of all the economies of the Nations, for the development and for the international competition. They support the Clientele in their journey within the difficulties that day by day they stand in for the process of globalization, and for this purpose they perform their function outside the Company itself but, in fact, in the front line and together with the Management to arrive at the satisfaction and implementation of the programs started.
WE PROVIDE CONSULTING
For business analysis and feasibility projects - the drafting of Business Plans and Budget - the request and obtaining of the financing necessary for SMEs - inclusion in the Foreign Markets - participation in international tenders and tenders - obtaining sub-contracts and / or sub-supplies - the search for partners.
WE ASSIST SMALL AND MEDIUM-SIZED ENTERPRISES
For the creation of the business project - the development planning - the redevelopment and refinancing of the company - the solution to corporate crises.
WE GUARANTEE THE SOLUTIONS FROM US PROPOSALS
Commercial and Financial Partners - relations with International and European Banks, Multilateral Development Agents, EIB, EBRD, World Bank and its derivatives, African Development Bank and European Financial Institutions.
WE INVEST OUR WORK ON SME PROJECTS THE PROOF IS THAT THE COMPENSATION WILL BE PAID ON THE REACHING OF THE OBJECTIVES, EXCEPTIONAL FOR THE CONSULTING ACTIVITIES NECESSARY TO THE CREATION OF THE PROGRAMS OF THE COMPANIES
Areas of activity
---
Financing area
---
1. Direct Community fundsAllego Vademecum)
2. European Investment Bank BEIAllego Vademecum);
3. Investment BERSAllego Vademecum);
4. African Development Bank Loans (Allego Vademecum);
5. World Bank Group LoansAllego Vademecum);
6. Funding from Public Investment Funds
7. Subsidized Loans and / or Lost Fund Italy;
8. Funding for Research and Technological Innovation;
9. Financing Development Cooperation;
10. SIMEST loans;
11. Parabancary financing
Internationalization area
---
Accompanying companies abroad with assistance at all operational stages from the idea-project and until the complete realization of the program, specifically:
1. Country study and / or country research;
2. Partner search;
3. Assistance to the "Cooperation Agreements" (signing of company contracts, establishment of joint ventures, signing of commercial agreements and / or agreements distribution, agreements of a financial nature, stipulation of supply contracts and / or sub-supply, participation in tenders, etc. etc.);
4. Instruction and submission of financing applications for Internationalization;
5. Financial and / or commercial assistance in foreign countries.
Internationalization area
Strategic Consulting Area
---
1. Company check-up;
2. Analysis, Auditing and Supervision of Financial Statements;
3. Check parameters and Rating BASEL 3;
4. Analysis of corporate crisesNucleo Anticrisi);
5. Recovery of companies in crisis;
6. Creation of Business-plan and Budget
7. Analysis of strategies;
8. Project Financing
9. Strategic and operational marketing.